These are some of hundreds of pieces produced at home by our members over the years and brought in to display.
Bowls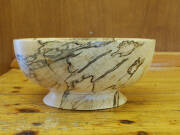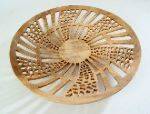 Something a little different
A B C D
A. These figures are approximately 70mm high.
B. 3D timber artdisplayed on 2ft plaque at Conyers School, Yarm.
90 mushrooms turned by John Oldham (TWA club member and craft technician at the school).
A further 61 mushrooms turned and donated by club members.
C. Selection of Lace bobbins donated to Cleveland Lace Guild.
D. Indian Clubs made by members for MIMA (Middlesbrough Institute of Modern Art)

Create Your Own Website With

Webador