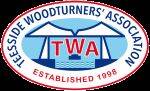 Contact Us.
The club is run by a very enthusiastic committee of sevem members.

Ian Lockwood Brian Haggath Derek Fixter David Muckle Chairman Secretary /Website Treasurer QM & Woodstore

John McGee Mick McGee John Basford
QM Shopkeeper QM Shopkeeper
For further information please contact the Secretary:-
Brian Haggath....... email b.haggath@btinternet.com Tel. 01642 454064. Mobile 07899 043535.

Please note:- the email address is not "clickable" - you must type it into your emails.
This is an attempt to stop the constant flow of automatic spam emails which we were receiving.
Please accept our apologies for any small inconvenience this may cause to genuine enquirers.
Create Your Own Website With Webador